Expert Views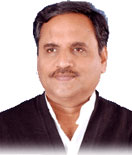 During my visits to various societies, I found, that societies always seek some help from us but when I found slogan on the invitation of Celiac Society Rajasthan that Celiac are not dependent, they are contributor. It was amazing experience for me. I headed the function , inaugurated the library and I found the spirit in the society was excellent. I am always available for such social and nice cause.
Mahesh Joshi (Honorable M.P., Jaipur)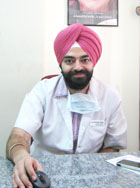 "I found the site very much informative and educating for all Celiac Patients , with a lot boost to medical tourism as in USA and Europe the percentage of patients suffering with this very high. People always take Asia and especially India as a cheaper treatment destination and adding celiac friendly flavours even more helps the tourists coming . I extend my heartiest thanks and best wishes to the Society for its future activities"
Dr. Balvinder S.Thakkar, MDS, Orthodontics, Jaipur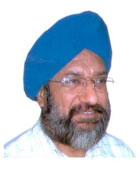 "Celiac disease is very much under diagnosed in our country. It is also prevelent as adult onset celiac disease, and many cases have been diagnosed above the age of 40 years. My interest and work is associated with adult onset celiac disease. I am a celiac from last 11 years Persons adhering to strict dietary control are as normal as other fellow persons. I appreciate aims, fundamentals,and management programs of celiac society which will go long way in helping celiac patients"
Dr. M S Suri, Head, Dept. of Medicine & Diabetes,Fortis Modi Hospital, Kota.

I appreciate the efforts done by the Celiac Society Rajasthan, but at the same time my suggestion is that it could have been better if the society takes it in the wider prospect. Celiac/Allergy is a national problem. However, as a gratitude to the nice efforts, I declare on every 1st of the month I shall provide free consultancy to Celiac patients.
Dr. Ashok Gupta (MD Pediatrics, J.K. Loan Hospital, Jaipur)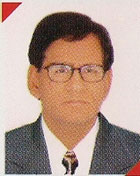 I am privileged to be Editor-in-Chief for the first news letter of Celiac Society of Rajasthan. I wish Celiac Society Rajasthan should start now CME at district level very soon.
Dr. L.D. Bhardwaj (MD Medalist)

Celiac disease is like an iceberg, as we can see only a part it. I suggest that all the pioneers dealing in celiac disease should come forward to create and help the direction to other colleagues, patients and parents
Dr. Ravindra Sharma (MD, Medicine)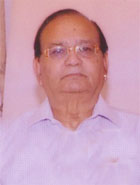 I am dealing in Drug Industry since 30 years. First time in my whole experience there is one society which deals in disease with no role of drug. I extend my blessing for Celiac Society Rajasthan.
R.B. Puri (President Rajasthan Chemist Association)

I am regularly receiving referred cases of Celiac from all around Rajasthan. There is increased need of awareness from medical fraternity to patients and parents. I am always open to provide EXTRA TIME to celiac on their every approach.
Dr. Abhinav Sharma (DM Gastro, Fortis Jaipur)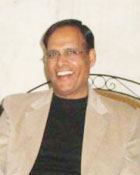 I appreciate the formation of Celiac Society Rajasthan, me and my colleagues will always come forward for any collective cause assigned for the welfare of celiac patient
Dr. R. Chhabra (MD, Medicine)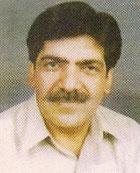 Oh Good, very good, maiden effort in this direction. I appreciate the aim and fundamental. I wish very soon to be Gluten Free Goodies to the patient.
Dr. Inder Chugh (MD, Pediatrics)

I have around 100 Celiac Patients who are regularly visiting me. I thanks the Celiac Society Rajasthan that now they will find themselves not isolation, there morale will be further higher to interact on Rajasthan Base. I declare that on every visit of Celiac, I shall provide EXTRA TIME for their counseling.
Dr. Naresh Gupta (MD Pediatrics, Raisinghnagar, Sriganganagar)

My patients of dermatitis herpetiformis – They always remain confused regarding link of their problems and gluten intolerance. Thanks to Celiac Society Rajasthan that they have come with a awareness program. I extend my warm wishes.
Dr. B.B. Dhingra (Sr. Specialist, MD Skin and VD)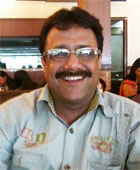 I want to congratulate on formation of Celiac Society Rajasthan. May almighty give society the strength to keep doing what you peoples doing right now for Celiac Patients and even more.
Rakesh Suman (Leading Share Broker)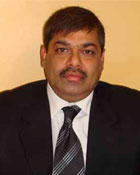 I am aware about increase trend in children and young adults. I am running Pharmacy and Engineering College in the Name of Mahatma Gandhi College of Pharmacy and Engineering and three of my students are Celiac. Since it is the issue which cannot be ignored. I have started separate Gluten-free section in the Canteen/mess of our College.
Ajay Bansal (Director - Mahatma Gandhi Group of Colleges)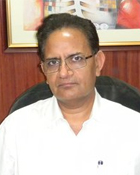 A MOUTHFUL OF TROUBLE - FOOD ALLERGIES - Food allergy occurs in people with genetic predisposition. They can flare at any point in life.The immune system may take years to become sensitive & it reaches that point without any warning. Stress, change in lifestyle, and hormonal changes are main triggers. Warning signs of food allergy are - Hoarseness of voice, tightness in chest, coughing & wheezing, nausea, vomiting & stomach pain, diarrhea, skin rash, a tingling sensation on lips & tongue , and running nose. So, if your Doctor is not able to cure some of these symptoms, look yourself for any food relation to your problem. THE CURE MAY LIE WITHIN YOUR FOOD BOWL. That is how celiac problem begins.. Good Job by Celiac Society Rajasthan.
Dr. Ramawatar Sharma (Leading Practitioner at Vaishali Nagar, Jaipur)
To send your view / comments to us , please mail us at
info@celiacsocietyrajasthan.com