Celiac society Rajasthan has been registered on 16 June 2011 by Rajasthan Govt. (Regd.No.255/JPR/2011-12)
16-06-2011

AVAILABLE - EZ Gluten test Strips: An easy to use home test that is 99% accurate in detecting the presence of gluten in foods to levels as low as 10 ppm
09-04-2011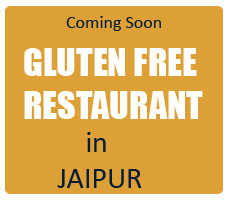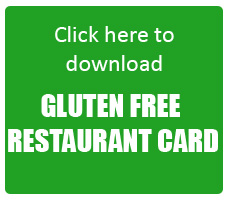 Recent Activities
 

Celiac society Rajasthan has been registered on 16 June 2011 by Rajasthan Govt. (Regd.No.255/JPR/2011-12)


Running successfully celiac library at secretariat, which was inaugurated by eminent and celebrity people of Jaipur i.e. Honorable Member of Parliament, Mr. Mahesh Joshi and Ex- president of Youth Congress Mr. Neeraj Dangi and President – Rajasthan Chemist Association, Mr. R.B. Puri were guest of honor.

Library is running as free services.


Celiac Society Rajasthan (CSR) participated in Rajasthan Apicon in Nov'2010. Free brochure and the news letter distributed. More that 500 delegates appreciated the aim and mission of society.


In recent past, a competition was held for Indian Reciepe at Hotel Park Prime with courtesy Times of India, Special prize was awarded to Best Gluten Free Recipe by Founder President , Celiac Society Rajasthan.


As on 29th May- a landmark day – a blood donation camp was held at Jaipur, under the banner of celiac society Rajasthan. 86 units of blood were donated by the the efforts of parents of celiac.



1st newsletter of celiac society is already published, available free at secretariat.


Akshat with celiac problem, successfully managed to compete in 6 KM Dream Run at Jaipur, it was hosted by Salmaan Khan (Celebrity Film Actor) and Bina Kak (Hon. Tourism Minister)



A welcome move for medical tourism

Initiative by Dr. Balvinder Thakkar, an Orthodontics, who appeared in the Forbes 500 List and regularly treating foreigners patient for dental treatment, has started to provide gluten free diet to the patient who resides at his farmhouse during treatment.

Celiac Society Rajasthan persuaded following Celebrities and results are ……..

Dr. Ashok Gupta (Leading Pediatrics of Jaipur)

On every 1st of the month – there is free consultancy to celiac.

Dr. Abhinav Sharma (DM Gastro, Fortis

There will be EXTRA time for counseling of Celiacs.

Dr. Naresh Gupta (MD Pediatrics, Sriganganagar)

There will be EXTRA time for counseling of Celiacs.|


A welcome move by Education Industry :

Mr. Ajay Bansal (Director, Mahatma Gandhi Group of Colleges)
Mess/Canteen has started the  Gluten-free food. A separate section has been designed.