The Celiac Society Rajasthan, The maiden efforts of its own kind is an idea of socially dedicated committed health professionals, nutrition professional and individual with Celiac patient and their families. A truly non profit organization is incorporated on 9th of Aug' 2010 with a message across the society.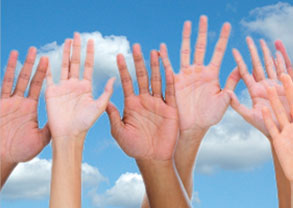 Aim and mission of society is to create a platform for awareness about early diagnosis and best management of Celiac Disease through all possible inputs like brochure, newsletter, conferences, camps, seminars and information regarding availabilities of gluten free preparation, latest update of celiac disease nationally and globally and ultimately to have a gluten free restaurant at Jaipur.

Under the patronship of Dr M. S. Suri, a highly respectable name in medical fraternity, Society brings together eminent concerned personalities associated with the field at gluten sensitive entropathy. A clear object of  the  society   is   U feel it..... See... it       You will talk about it.

The society is deeply concerned at the increasing cases of Celiac in Rajasthan in recent years and have following fundamentals, prevention and the management programme
To have at least 4000 registration of Celiac patients in the 1st year of the society i.e. 2011-12


Increasing awareness about Celiac Disease among health professionals, concerned conditions to patients and their parents and specially public and food industry.


Conducting CME's on district level, organizing camps for the public giving awareness programme in local news papers.


Providing tTG Tests at bare minimum cost for discovery of early detection of disease by motivation inside-outside chamber of Health professional.


Pursuing Health and Food ministry to reckon this disease on priority basis and allocate reasonable budget for the Celiac Disease.


Strong recommendation for the development of new techniques and researches with domain organization like W.H.O., UNICEF etc.


Encourage researches of all other National level - "All Celiacs are very much part of Nation".


From identification to reach at victim all the gluten free preparation from cheapest and economical mode i. e persuation for at least 1 gluten free store at every district level.


Information of all new recipes through Celiac Society Newspaper and maintaining a library at Secretariat of national and international books on Gluten Free Recipes


Provide psychological support to families suffering from disease by sharing experiences and success stories.


A firm commitment by all the society member i e health professionals and nutritionists at least 1 day free consultancy to Celiac Patients out of month.


Take advantage of other organizationsocieties nationally and globally associated in similar activities.


Increase awareness in food industry regarding adequate labeling.


Increase awareness regarding sanitization of food manufacturer, hotels, restaurants and schools.


Mark 9th August as Celiac Day in Rajasthan
We Aim It : We Mean It